Features
Make sure this fitsby entering your model number.
💖【Reliable product – Strict quality standards】💖Our weather stripping have undergone strict safety and quality inspections and are carefully crafted through multiple processes.High-quality fiber material, soft texture, high toughness,Thick and tight,The brushes hair are neat,not easy to shed brush hair,have higher wear resistance.Its unique glue process has stronger adhesion and firm adhesion!Easy to install, one person can complete the installation very quickly.
🏡【Solve all kinds of troubles】🏡After you install our seal strip, rain will no longer flow out of the gap in the window in rainy weather;In the cold winter, you can obviously feel that the cold wind no longer enters the room;The brush of the door seal strip acts as a buffer, and the sound of the wooden door collision also disappears;When you go out for a long time, don't worry about dust entering the room.The window seal strip also block the entry of various peculiar smells.
💲【Save money – Save energy】💲There are gaps in the doors and windows, and the cold air in winter enters the gaps, and the warmth of the room will be reduced;In summer, the cool breeze from the air conditioner will escape from the gap and cannot maintain the temperature of the room;The sealing strip has excellent sealing performance and prevents the entry of airflow.You will save more energy and electricity bills.Compared with expensive electricity bills, Sealing strip is a wise choice.
🔥【Suitable size – 0.35''*0.35''】🔥Through a lot of market research data, come to the United States doors and windows popular sizes -0.35 '' * 0.35 '', it is suitable for 0.18 '' – 0.29 '' gap, which is the choice of most American families.An ordinary window needs about 16.4ft, and a sliding window needs about 32.8ft.Please measure the size of doors and windows and purchase them according to actual needs.
💁【Good service – Free return and exchange】💁🏻This Weatherstrip Brush has excellent quality, does not deform, feels comfortable, has better sealing performance and has a long service life.If there are any quality problems, we will give you free return, replacement.We provide 24-hour online customer service, so you don't have to worry about after-sales problems!Customer satisfaction is the biggest idea of our service, and we insist on providing a comfortable shopping experience!
Product Images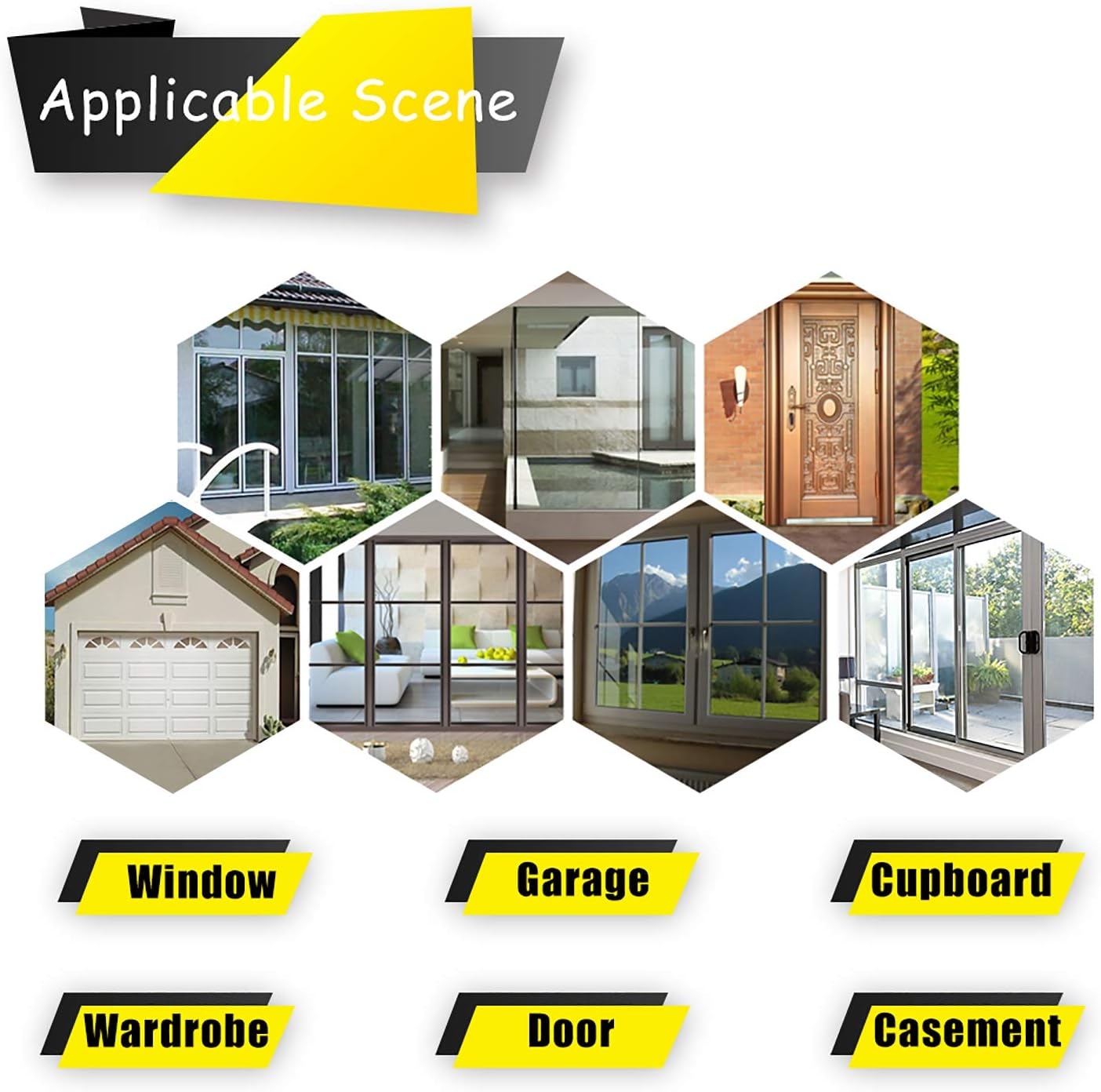 Product description
Size Name:0.35 " * 0.35 " * 16.4ft
Still worrying about the gap in the window and the gap in the door?
The gaps and cracks around doors and windows may cause airflow to enter your room, affecting the heating and cooling effect of your home, and you will bear high costs. Dust, wind and rain, door noises, window noises, etc. can also become huge problems. Weather Stripping will help you solve these problems, protect your room, and bring you a comfortable life!
What are the functions and features of this Seal Strip?
1. Protect your room
Brush weather stripping has functions such as weatherproof, dustproof, anti-collision, noise reduction, etc. The weather strip can help you block the airflow into the room to reduce heating and cooling costs and save energy.
2. Easy to install
Self Adhesive Seal Strip Weatherstrip, the installation process is very simple and convenient. Easy to DIY, it can be cut to a certain size with scissors, the brush type Draft Stopper is easier to compress, and the soft material can be bent into any shape without deformation.
3. Stronger stickiness
This window seal strip has strong adhesion, uses high-quality glue, and is not easy to fall off after long-term use.4. Soft and thick brush
The finely woven felt is thick enough to prevent water infiltration, and it can also seal dust and unwanted small things. High-quality products, durable and flexible; soft, safe and environmentally friendly, no harm to your hands.
How to choose the right size?
Size: 0.35 inch Wide X 0.35 inch Thick
Suitable gap: 0.18 inch -0.29 inch
Installation Guide
1:Clean the surface
2:Mark the same height as the window or door, then cut the excess strip
3:Peel off the backing film
4: Paste the Weatherstrip Brush on the window or door
5: Press hard to make sure it sticks firmly before completion
---